Sunday Forum 9:00 a.m.; Sunday Service & Religious Exploration Classes 10:30 a.m.
Nursery & Childcare Available.
FEBRUARY 9 FORUM
Rev. Daniel Charles Davis, minister of our church, discusses End of Life Issues. A extension of the end of life conversation held on February 2, including "What do you want your funeral to be like?" Emergency information/advanced directive forms will be available for people to update their files.
FEBRUARY 9 SERVICE
Worship Leader Ellen Germann presents Playing Above What We Know. Miles Davis told his band to play what they know and then play above that. It is easy for all of us to play what we know. When we play above what we know, great things can happen. We will hear about people and congregations that have played above - and be challenged to think about what "playing above" might mean for each of us and for our congregation. Worship Associate, Janice Thiel. Pianist, Richard Maddux. Sanctuary Preparation, tbd. Fellowship Team Leader, Mark VanMeeter. Sound Technician, Gary Mueller.
Talk & Tour 2nd Sundays After Service: Please join us immediately following service each 2nd Sunday, next on February 9, for "Talk and Tour." This 15 minute guided walk through the building is designed to familiarize newcomers with our congregation and facilities. Participants do not need to sign up in advance—simply gather at the Newcomers' Table outside the Fellowship Hall at 11:45. Thanks!
FEBRUARY 16 FORUM
Jeff Dukes presents Climate Change, Arctic Methane, Ecosystems & Biofuels. Jeff is the Associate Director of the Purdue Climate Change Research Center and Associate Professor of Forestry and Natural Resources, Biological Sciences at Purdue University. He is the director of the Boston Area Climate Experiment that conducts research to discover ecosystem response to climate change. Jeffery also leads the Integrated Network for Terrestrial Ecosystem Research on Feedbacks to the Atmosphere and Climate (INTERFACE) that serves as a global link to those involved in environmental change research
FEBRUARY 16 SERVICE
Rev. Daniel Charles Davis presents President's Day. The Voting Rights Act was not renewed. The Supreme court has declared it unnecessary. In the last presidential election many states tried to restrict voting rights. Since the Supreme Court decision many states have passed restrictive laws. What are the spiritual aspects of democracy? What are we called to do?
CHILD AND YOUTH RELIGIOUS EXPLORATION
Everyone begins in the sanctuary on February 9. After time for all ages, Preschool will be dismissed for Spirit Play.
Grades K-2 will be dismissed for Workshop Rotation in Room 210. Your guide today is Beth Hoffmann and your teacher is Lisa Pantea- you will be playing Apples to Apples.
Grades 3-4 will head to Room 214 for Workshop Rotation. Your guide is Gale Charlotte and your teacher today is Lola Straub- you will be working together to petition a toy company.
Grades 5-8 head to Room 108 for Questing Year. Frank Arnold is teaching today.
Youth group head to Room 110. Josh Prokopy and Julie Rubsam are your advisors today.
Feb 9th & 16th- The theme this month is democracy. Because it's a shorter month, 3rd and 4th grades will meet together and there will only be two workshops. Please see the Jan. 26 monthly version of the Lighted Chalice for more detailed information.
February 23rd- All ages service lead by our high school youth.
Childcare: If anyone requires childcare for an event other than regular Sunday forum and services, they must contact Nursery Administrator Liz Cohen by phone or email (631-935-8229 or ecohen928@gmail.com) at least two weeks in advance. Thank you.
Please contact Sheila (dresheila@gmail.com) or a member of the R.E. council (Kathy Coder, Cheryl Fowler, Frank Arnold, Beth Hoffmann, Kirsten Reynolds, or Rae Schnapp) if you are interested in helping in any of these areas, or if you have something else that you would like to help out in with R.E.
ADULT RELIGIOUS EXPLORATION
A Saturday, Feb. 22nd event at UUC will bring extra visitors to Forum and Sunday service on Sunday, Feb. 23rd. The amazing organization, Cultural Connections: Women Weaving Worlds, founded and directed by Deanna Brown, invites you to experience the wisdom of Beena Sebastian, founder and chairperson of Cultural Academy for Peace, Kerala India.
Cultural Connections is instrumental in bringing Beena to the United States to share her story and vision for our world. Opportunities open to the public include:
Feb. 19 Film screening of "Girl Rising," 6-8:30 pm, Lawson Hall, Purdue University
Feb. 22 Women Spirit Rising: An evening of storytelling and music, 6:30-8:30 pm Unitarian Universalist Church, West Lafayette
Feb. 23 "Being the Change: from Indian to Indiana", 9-10 am, Unitarian Universalist Church Adult Forum, West Lafayette
Several women who have traveled to India and know Beena Sebastian will be at the Saturday retreat and have indicated that they will come on Sunday for Forum when Beena is speaking...some may stay for the service as well. (Thanks Bill Welge, for working closely with Deanna on the arrangements for Forum). Those of us from UUC (Kris Taylor, Lisa Pantea, Denise Wilson, Cheryl Fowler, Nina Kirkpatrick, me) who have been on Cultural Connection trips are all quite excited to see Beena again and for her to share her stories, wisdom and inspiration with so many others in the US. Thank you for passing this information on to others especially the Fellowship team that is "on duty" that day so they know why there may be more visitors than usual! --Suzan Windnagel.
THE SOCIAL JUSTICE COMMITTEE
There is much to be done in the social justice arena; if you are interested in becoming involved in our activities, please join us at our next meeting--Wednesday, March 12 at 7:00 pm in Room 101-103. If you have questions, concerns, or ideas, contact co-chairs Joan Marshall, jmarshal900@yahoo.com, &Tom McConville, tmcconville1200@comcast.net.
FAMILY PROMISE Our UU Church is once again hosting Family Promise this weekend. Please contact Mike Tripodi, mtripodi@girtz.com, if you would like to volunteer for this event.
CHANGE FOR CHANGE: The theme for 2014 is "Helping Our Community." In January & February, UU Church C-4-C will contribute funds to provide bus tokens for Lafayette Urban Ministry (LUM) clients.
CONGREGATIONAL FOOD DRIVE, LUM/ST.JOHN'S FOOD PANTRY During the month of February, the Social Justice Committee will sponsor a food drive in coordination with Lafayette Urban Ministry. Please drop food items off in Fellowship Hall or office area entrance in the boxes labeled thusly. Office entrance doorway open 9-5, Monday-Thursday, Fridays variable. Thank you.
WOMEN'S SHELTER COLLECTION The local Women's Shelter is always in need of soaps, toothbrushes and tooth paste, personal items, clean socks, items for small children (baby shampoo, powder, baby lotions, children's socks, diapers). Thank you.
MINIMUM WAGE CAMPAIGN UU Social Justice will be co-sponsoring the following programs related to the Minimum Wage Campaign along with: Rebuild the Dream Coalition—Greater Lafayette Chapter; Lafayette/West Lafayette Branch 3056 of the NAACP; the Northwest Central Labor Council; Tippecanoe Building Trades and the UAW-CAP Council:
Sunday, February 16, "Hard Work Deserves Fair Pay: Raise the Minimum Wage," a panel discussion on the plight of Hoosiers. Derek Thomas, Senior Policy Analyst at the Indiana Institute for Working Families, and Joe Micon, Director of LUM, will lead discussion.
Sunday, March 2, 2014: R. Reich's documentary film, "Inequality for All." The film endeavors to show through a non-partisan perspective why extreme income inequality is such an important topic for our citizens today and for the future of America. More info at: www.inequalityforall.com.

All events are free and open to the public, meet from 3:00 - 5:00 pm, are co-sponsored by UU Church Social Justice Committee and will be held at the Unitarian Universalist Church, 333 Meridian Street, Rms. 101/103. These events are part of the work being done by the participating groups along with other partner organizations in mobilizing to get the state of Indiana and the US Congress to raise the minimum wage. Our activities are part of labor, civil rights, women's rights, and human rights groups around the country who believe "Hard Work Deserves Fair Pay." For more information: targ@purdue.edu, (765) 743-0416
PLANNED GIVING AT UUC: Consider making UUC part of your planned giving plans; more information here.
February 2014 Calendar
Rev. Davis on study leave through February 10
February 7, Friday
7:30 AM Taiji Qigong with Lisa Peterson
6:30 PM PRYSM (102)
February 8, Saturday
8:00 AM Zen M
6:00 PM IRN (Inter-Religious Network) Conversation Circle of the Abrahamic Faith Traditions: All Church Invitation, 101/103. Double Click for More Information.
7:00 PM 7PM UU YOUTH LOCK-IN SAT. PM - SUN. AM! Chaperones: Braz, Ybarra, Benjamin, Schnapp
February 9, Sunday
12:00 AM 7PM UU YOUTH LOCK-IN SAT. PM - SUN. AM! Chaperones: Braz, Ybarra, Benjamin, Schnapp
9:00 AM Forum (101/103):
10:30 AM Worship & RE
11:30 AM UU Talk and Tour following service!
12:00 PM UU Fiberarts Quilting Bee (101/103)
February 10, Monday
7:30 AM Taiji Qigong with Lisa Peterson
7:00 PM Monday Meditation (101/103)
February 11, Tuesday
1:00 PM Buddhist Study Group (101/103)
5:30 PM Pastoral Care 104
6:00 PM RE Council (Youth Room)
7:00 PM ACLU-IN BOARD (American Civil Liberties Union) (212 2nd Tues. ea. month)
7:00 PM Lafayette Chamber Singers (S)
7:30 PM Drumming Circle (101/103), 2nd Tuesdays each month
February 12, Wednesday
7:30 AM Taiji Qigong with Lisa Peterson
12:00 PM "The Principled Group" Noon Discussion (101/103)
2:30 PM Girl Scout Troop 2500 (Fellowship Hall)
7:00 PM Choir (S)
February 13, Thursday
Social Justice Committee Meeting meets next in MARCH
5:30 PM Worship Committee (106)
5:30 PM Zazen Sitting, Chanting & Reading (M)
February 14, Friday
7:30 AM Taiji Qigong with Lisa Peterson
February 15, Saturday
8:00 AM Zen Meditation Room
February 16, Sunday
9:00 AM Forum (101/103):
10:30 AM Worship & RE
3:00 PM Panel Discussion, "Hard Work Deserves fair Pay: Raise the Minimum Wage," (101/103)
4:00 PM UU Photo Group (101/103)
February 17, Monday
7:30 AM Taiji Qigong with Lisa Peterson
1:30 PM Writers' Group 101/103
5:30 PM Strolling Singers Rehearsal (S)
7:00 PM Monday Meditation (101/103)
February 18, Tuesday
1:00 PM Buddhist Study Group (101/103)
6:30 PM BOARD MEETING (3rd Tuesdays, 101/103)
7:00 PM Lafayette Chamber Singers (S)
February 19, Wednesday
7:30 AM Taiji Qigong with Lisa Peterson
12:00 PM "The Principled Group" Noon Discussion (101/103)
2:30 PM Girl Scout Troop (FH)
7:00 PM Choir (S)
February 20, Thursday
5:30 PM Zazen Sitting, Chanting & Reading (M)
7:30 PM SHM (Spontaneous Hopeful Monster) House Band (S) 1st and 3rd Thursdays
February 21, Friday
7:30 AM Taiji Qigong with Lisa Peterson
1:00 PM Set-up for Women Spirit Rising Retreat & Evening Event
6:30 PM PRYSM (102)
February 22, Saturday
8:00 AM Cultural Connections: Women Weaving Worlds (101/103 a.m., Sanct. pm)
8:00 AM Zen Meditation Room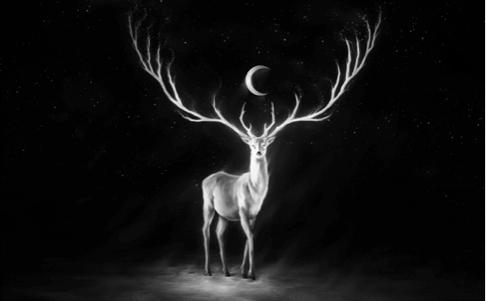 This morning
when the chill that rises up from the ground is warmed,
the snow is melted
where the small deer slept.
See how the bodies leave their mark.
The snow reveals their paths on the hillsides,
the white overcrossing pathways into the upper meadows
where water comes forth and streams begin.
With a new snow the unseen becomes seen.
Rivers begin this way…
From "Deer Dance" by Linda Hogan
"I am still learning."
Michelangelo Buonarroti
"I saw the angel in the marble
and carved until I set him free."
Michelangelo Buonarroti