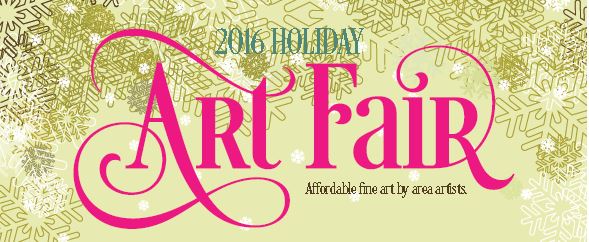 The Unitarian Universalist Holiday Art Fair and Sale, featuring affordable fine art by area artists, will take place Friday and Saturday, Dec. 2 and 3, 2016 at the church, 333 Meridian Street, West Lafayette.
The opening reception, with live music, gourmet food, and wine, is slated for Friday, Dec. 2 from 5-9 pm. The exhibition and sale will continue Saturday, Dec. 3 from 10 am-4 pm. The public is invited and admission is free. Soup and pastries will be for sale during the entire event. Credit cards will be accepted. There will be free childcare for ages 4-12 both days.
The show and sale features over 50 local artists working in a variety of mediums including painting, photography, pottery, jewelry, fiber, sculpture, ornaments, woodwork, metalwork, glass, and more.
Visit the fair's Facebook page