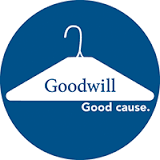 With the changing weather, our annual Goodwill Clothing Drive is rapidly approaching. As you sort out clothing no longer needed, consider turning them into cash for someone in need.
For every bag of clothing collected and donated to Goodwill Industries, we receive money vouchers that we then distribute to local charities. Recipients of the vouchers can then use them just like cash to purchase clothing at Goodwill.
The main collection day will be in early June, but if you need to, you can bring your bags to the upper room of the Fellowship Hall before then. Be sure to label them "Goodwill." Please use the white 13 gallon kitchen bags, or something similar, which are easier for both you and us to carry. This is a clothing drive; no shoes, belts, hangers, or household items are accepted.