The leadership has heard you and now we are asking for your support. Beginning in August, the long awaited visioning process for UUCTC will begin. We will work alongside of a UUA consultant who will guide ALL of us through this process. The visioning process will help US discover, Who we are? Where we are going? and How will we get there?
It is important that note the pronouns and phrases used earlier in this article… We will, All, and US...These were purposely used to reflect and to encourage everyone to participate. This is NOT a leaders' event but these sessions are a UUCTC event, everyone is encouraged to participate. You Matter!, and we want you're your help.
Please hold these dates – they are important for our path forward: The Visioning Process will be held at the church on Friday evening, August 25th, and then Saturday the 26th until 1pm. Exact hours have not been confirmed. The facilitator for this will be Dan Wiseman. Dan is currently developing a draft agenda and methodology, which he will share with us in the coming week. He sees this as being an iterative process, through which we get the sessions we need.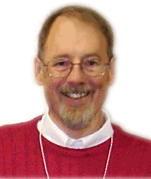 About the facilitator: Dan has been a member of the Central Midwest District Consultant Group since 2001. Recent projects include district-wide leadership programs, congregation and board retreats and serving as CMwD's congregational conflict engagement project. He has a master's degree in Educational Psychology and PhD work in Adult Education (ABD).
Questions:  Andrea Burniske: Andrea@hotelLafayette.com or Dorothy Hughes: djhugheslmhc@gmail.com