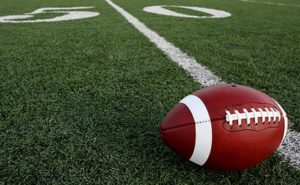 As announced before service on Sunday, the Purdue football game on Saturday, September 23 is likely to be the biggest crowd of the season. Purdue's team is playing well, it is Homecoming. Their opponent, Michigan, is ranked in the top 10 in the nation (and they bring a LOT of fans to away games). As of now, we have no one to do football parking this Saturday. Ideally we would have 3-5 people.
The game starts at 4 pm on Saturday. We need to have someone at the church about 1 pm to put out the parking cones - ideally one person would be there for that first hour in case the crowd arrives early. 2-3 people should be present from 2-4 pm. Parking ends at kickoff. Barny can provide detailed instructions.
Any volunteers can direct half of the proceeds to the budget of any church committee/group that they want. We made $300 last week for the first game - potentially we could park 55-60 cars and make up to $600 this Saturday.
If any church group or individuals can help with parking this Saturday, contact Barny at jdunning@purdue.edu or 765-412-8760.
Remember, if your committee does the parking, 50% of the revenue goes to your committee's budget!!