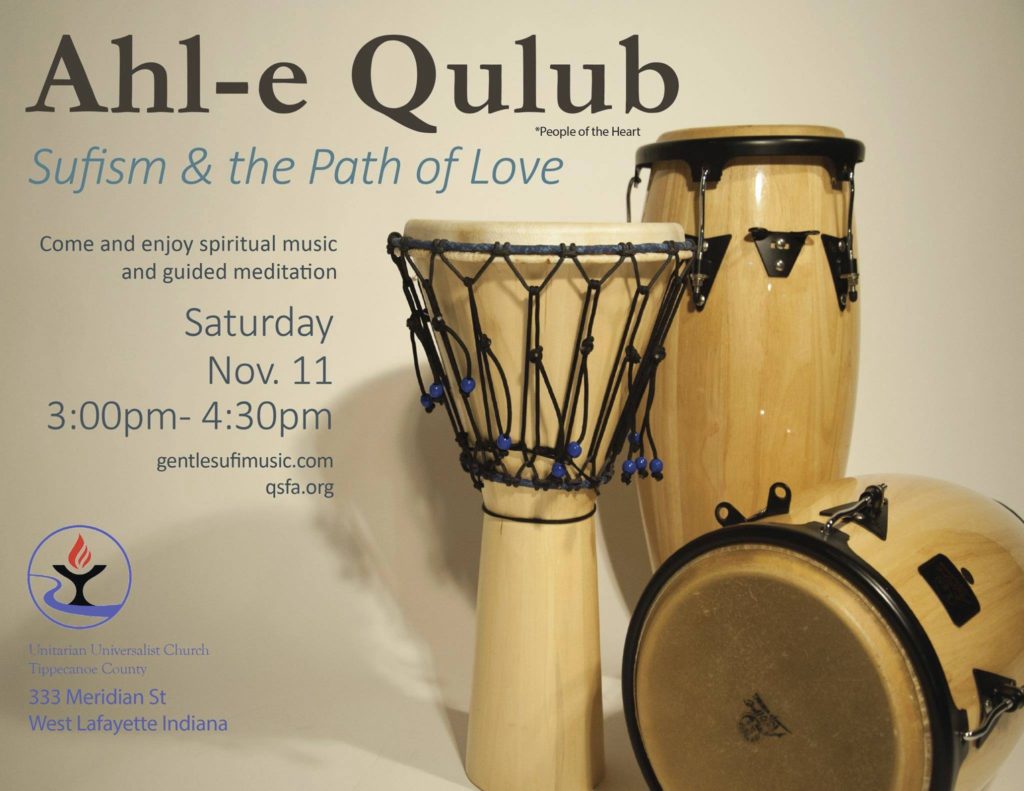 The Adult RE Committee is sponsoring a workshop/performance by the Sufi Meditation and Music group Ahl-e Qulub on Saturday, Nov. 11 at 3:00 p.m. at the UUCTC Church.
Join Ahl-e Qulub for an afternoon of Sufi Music and meditation. The simple music, performed with only voice and percussion, is derived and inspired from the world's sacred traditions.
Please see the website: gentlesufimusic.com for more information.