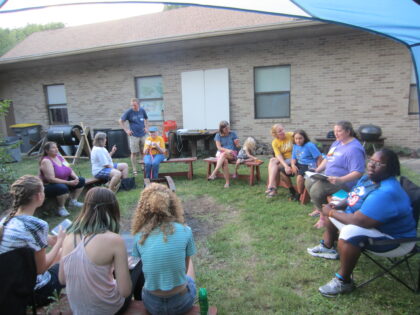 Labor Day Weekend – Friday, August 30th to Sunday, September 1st
Spend the weekend with your church family. We'll roast hot dogs around the fire, sing songs, share meals, talk social justice, do crafts, play games, go on a hike, attend workshops, make music, hang out together in the back yard, and much more. Drop by for an hour or two, or bring your sleeping bags and stay for the whole weekend.
Registration coming soon. So be sure to save the date.