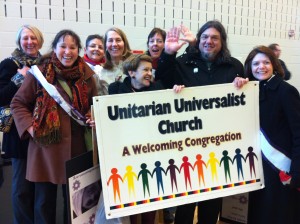 Unitarian Universalist Church 
333 Meridian Street
West Lafayette, Indiana 47906
Phone: 765-743-8812
Fax: 765-743-8845
email: office@uuctc.org
Web page: https://uuctc.org
Minister: Rev. D. Charles Davis
Email: minister@uuctc.org
Cell: 765-656-6113
Office hours: Monday - Thursday noon - 4 p.m. and by appointment.
Office assistant: Va'Linda McBride
Email:  office@uuctc.org
Phone: 765-743-8812
Office Hours: Monday-Friday, 8:00 a.m. - 12:00 p.m.
Director of Religious Exploration: Nicole McCabe
Email: dre@uuctc.org
Web page: https://regluu.wordpress.com/
Nursery Administrator: Christina Wright
Email: nursery@uuctc.org
Request Childcare for your event
Webspinners: Steve Moss  and Alice Pawley, webspinner@uuctc.org
Need to get the word out about your church-related event? We have a variety of options for announcements and publicity, including:
this website
our monthly Lighted Chalice newsletter
the weekly Meridian Update section or the Order of Service
an announcement before service or before our weekly forum
PR volunteers who can attempt to attract media coverage for your event
an all-church email
If you would like to submit an announcement or event for one or more of the above outlets, please complete our event/announcement form. Articles for the Lighted Chalice must be submitted by the 15th of the month. Items for the Meridian Update must be submitted by the prior Wednesday. Announcements before service or forum must be submitted at least two days in advance.
SaveSave