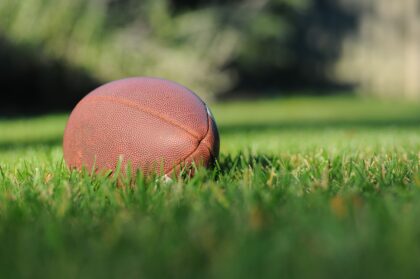 Fall is in the air, so it must be time to start parking cars for Purdue football games! This money maker for the church has been very productive the last two years since the football team has been doing better. Optimism is really high for the coming season, which suggests that we will have another great year. Church groups can volunteer to do parking for a specific game and get half the proceeds to supplement their budget. Some of the games are projected to have larger crowds than others, but it is very likely this year that all home games will have a greater attendance than was true in the "not-so-distant" past. Signing up for games is first come, first paid; and all available games can now be reserved for your group. Time commitment for a typical game is generally a bit more than two hours (set up prior to 2 hours before kickoff, park cars for the two hours, finish when kickoff begins). Talk to Barny Dunning about the details on which dates to select, how to do the football parking and any related questions.
Football dates and times (starting time for some games are listed as TBA and will not be announced until 2 weeks before the game):
Sept 7. Vanderbilt. Noon kickoff. (home opener, so large crowd likely)
Sept 14. Texas Christian University. 7:30 pm kickoff. (evening games have proven to have large crowds regardless of opponent. Need to set up early),
Sept 28. Minnesota. Time TBA. Moderate crowd,
Oct 12. Maryland. Noon. Large crowd - homecoming game,
Oct 26. Illinois. Time TBA. Moderate crowd,
Nov 2. Nebraska. Time TBA. Possible large crowd if Nebraska is as good as advertised,
Nov 30. Indiana. Time TBA. Always a large crowd.