Nursery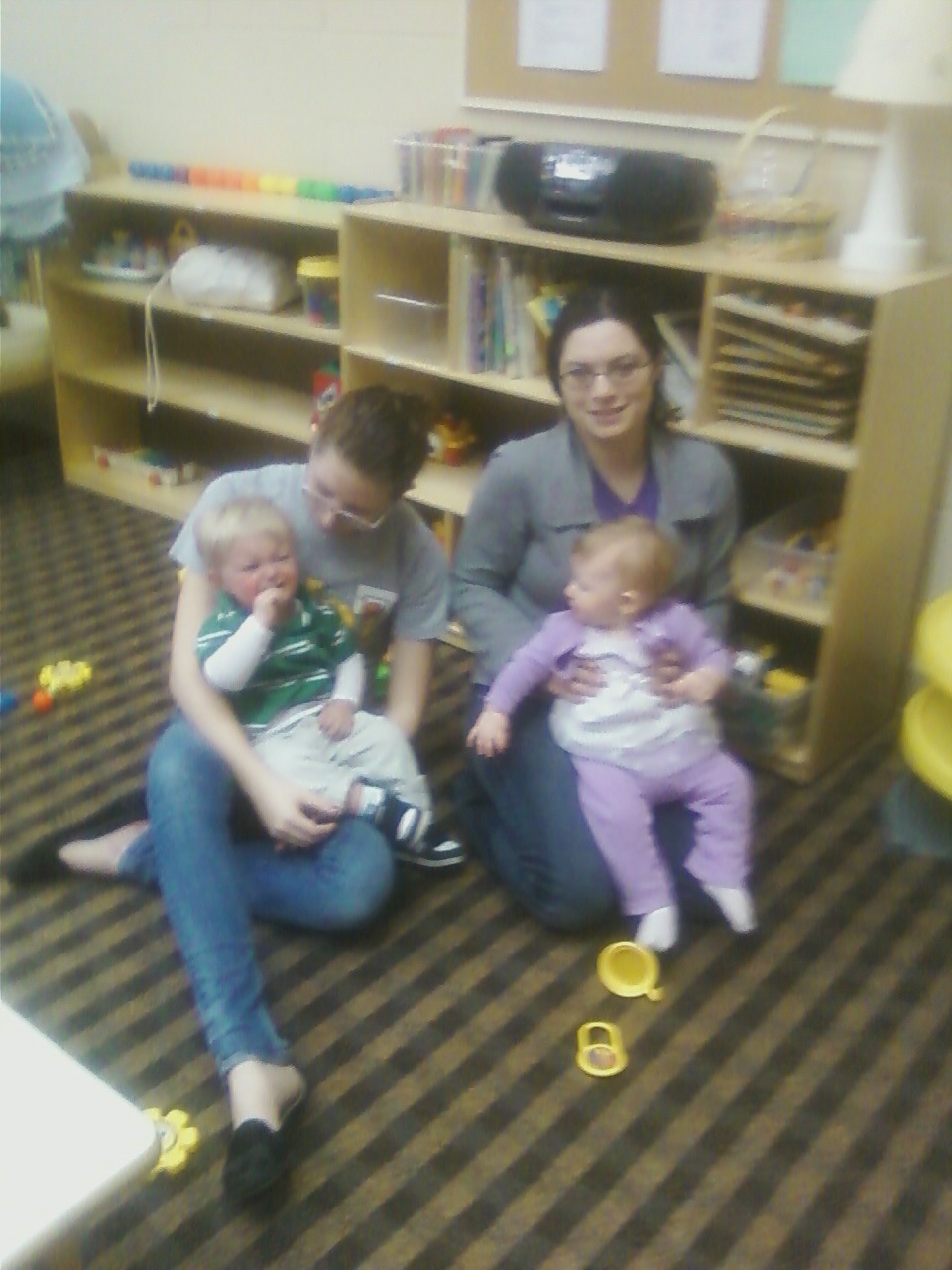 Our young ones are very important to us!  With an associates degree in early childhood education and many years of experience with children of all ages, Elizabeth Cohen manages our trained staff of volunteers (that's her on the right in the photo). Care in the nursery is provided for children up to age 7 through the first hour of Forum, and for children through age 3 through the end of the worship service.
Spirit Circle Sundays
On these Sundays, children preschool-8th grade will gather directly in room 101-03 for a UU worship designed especially for them.  Together we will light the chalice, sing hymns, listen to stories, and meditate, as well as create art and do other special projects intended to help nurture and grow young hearts.
Most Sundays
Children preschool age and up are invited to join their parents in the sanctuary for the worship service.  Children who wish to participate in r.e. are encouraged to begin in the sanctuary and stay through the "time for all ages" segment of the worship service.  After time for all ages children are sung out to go to their religious exploration classes.
Occasionally, there will be "multi-generational" or "all ages" worship services scheduled.  On those Sundays, there will be no r.e. classes.
Preschool- Kindergarten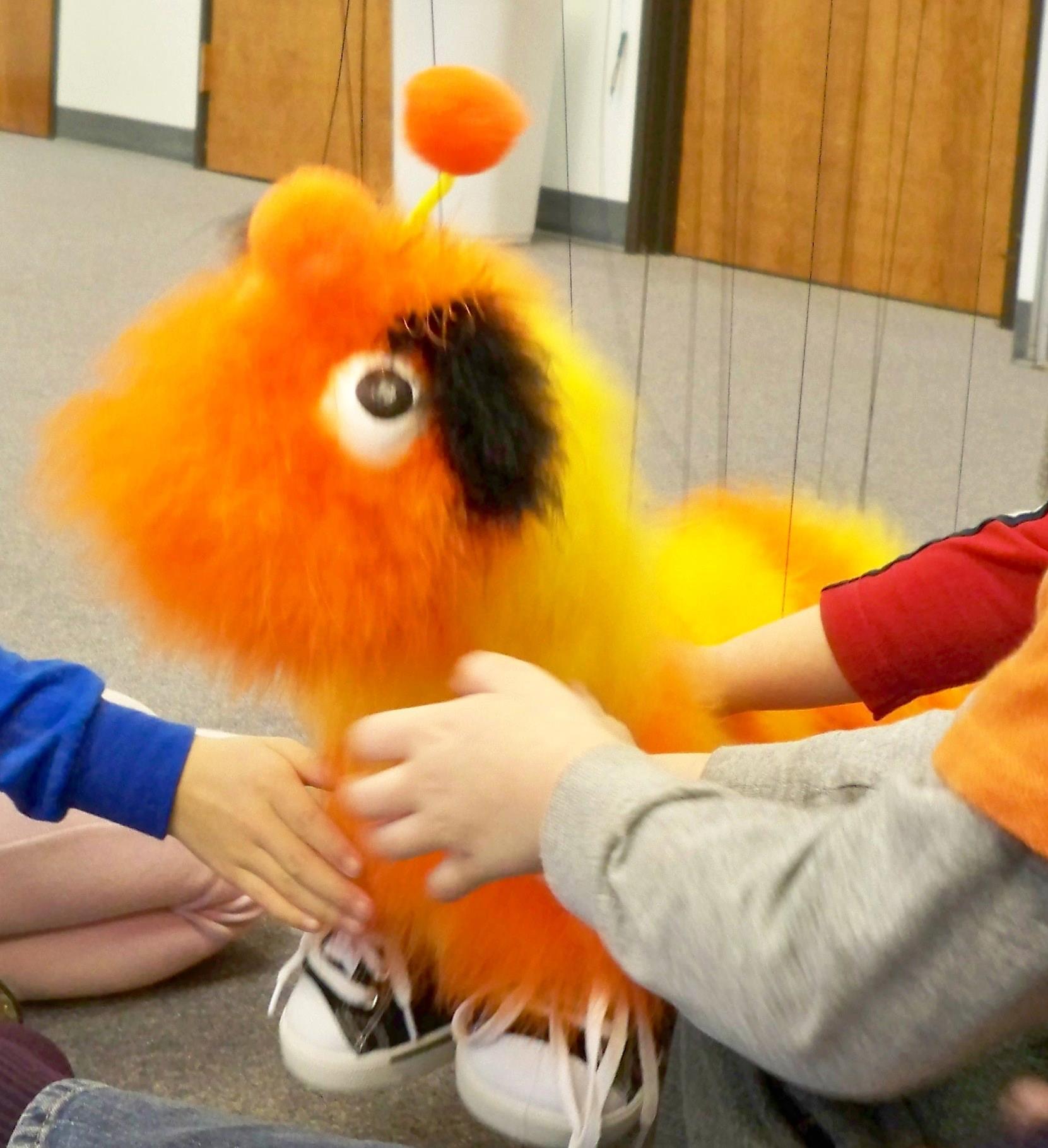 We will be introducing Spirit Play to this group.  The class will explore the power of stories from Unitarian Universalism and various religious traditions as well as stories of promise and peace. The children will have the opportunity to explore their understanding of words such as Faith, God, and the Mystery. They will learn there are as many stories as there are interpretations and beliefs behind the story. After the story children will be invited and encouraged to use art to deepen their understanding of what the story means to them.  Class is led by a specially trained Spirit Play guide and a parent volunteer.
1st/2nd, 3rd, and 4th Grades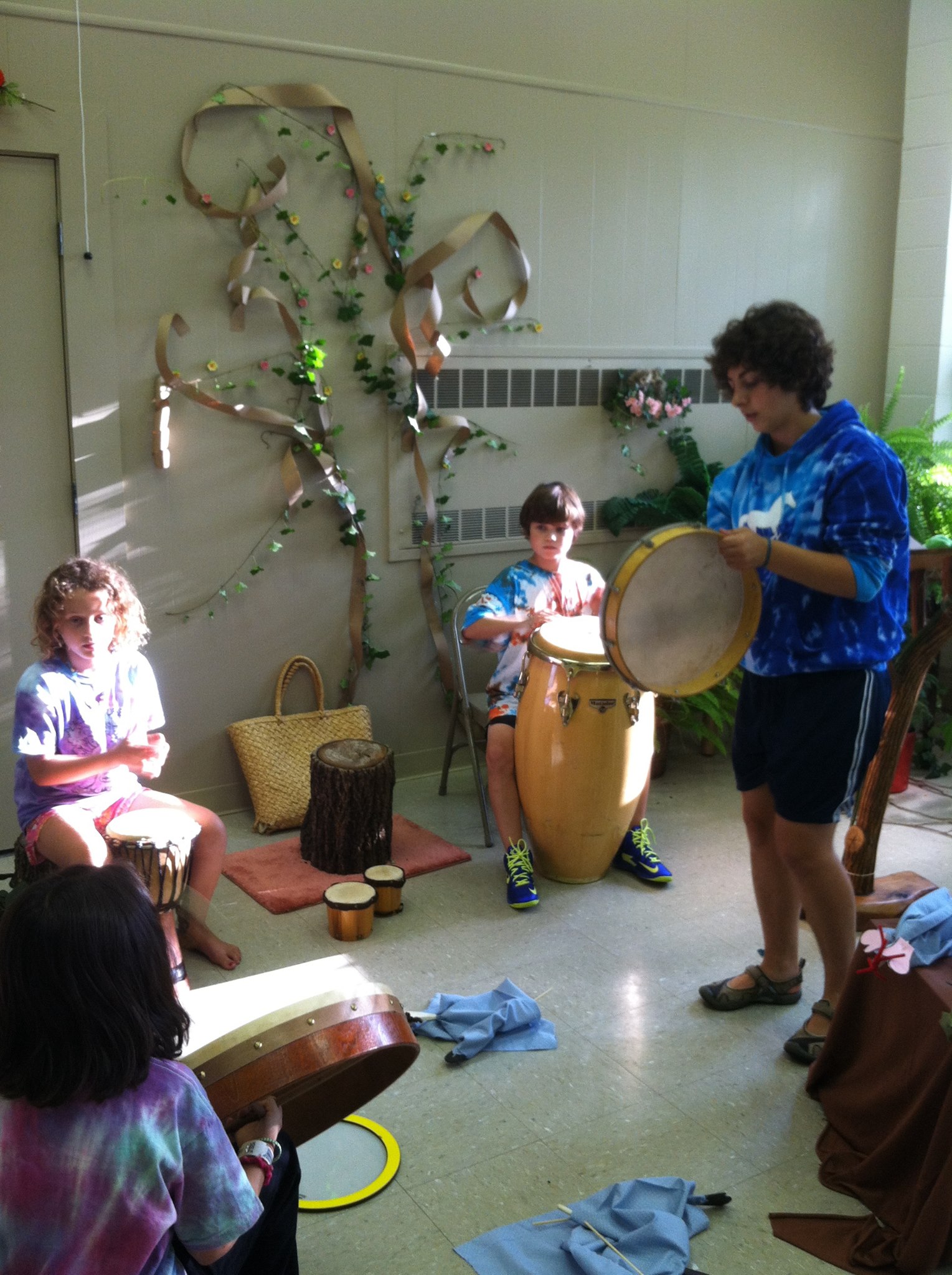 Our theme for the 2014-15  year is Unitarian Universalism, with each month devoted to focusing on one of our six sources.  Beginning in January, each class will move through a three week rotation of workshops.  The workshops are designed to engage and inspire, with a chalice lighting, check-in,and brief biography of a prominent UU facilitated by one of the three classroom guides for the class.  A lesson with an activity that relates back to the prominent UU and designed to be experiential follows and is taught by an inspirational teacher from the congregation.
5th, 6th, 7th, and 8th Grades
The curriculum invites participants to learn more about themselves and others through philosophical questioning and discussion. Each session will offer a ritual opening and closing, plus activities and an energy burner.  Middle-schoolers will meet outstanding UUs, contemporary as well as historical, engage in meditation and other spiritual practices.  Among other things, they will play "bad stuff" basketball, draw UU people, experiment with tolerance, go on walkabouts, and ask if Santa Claus reflects UU values.  Classes are facilitated by one of three trained guides plus a parent volunteer.
Youth Group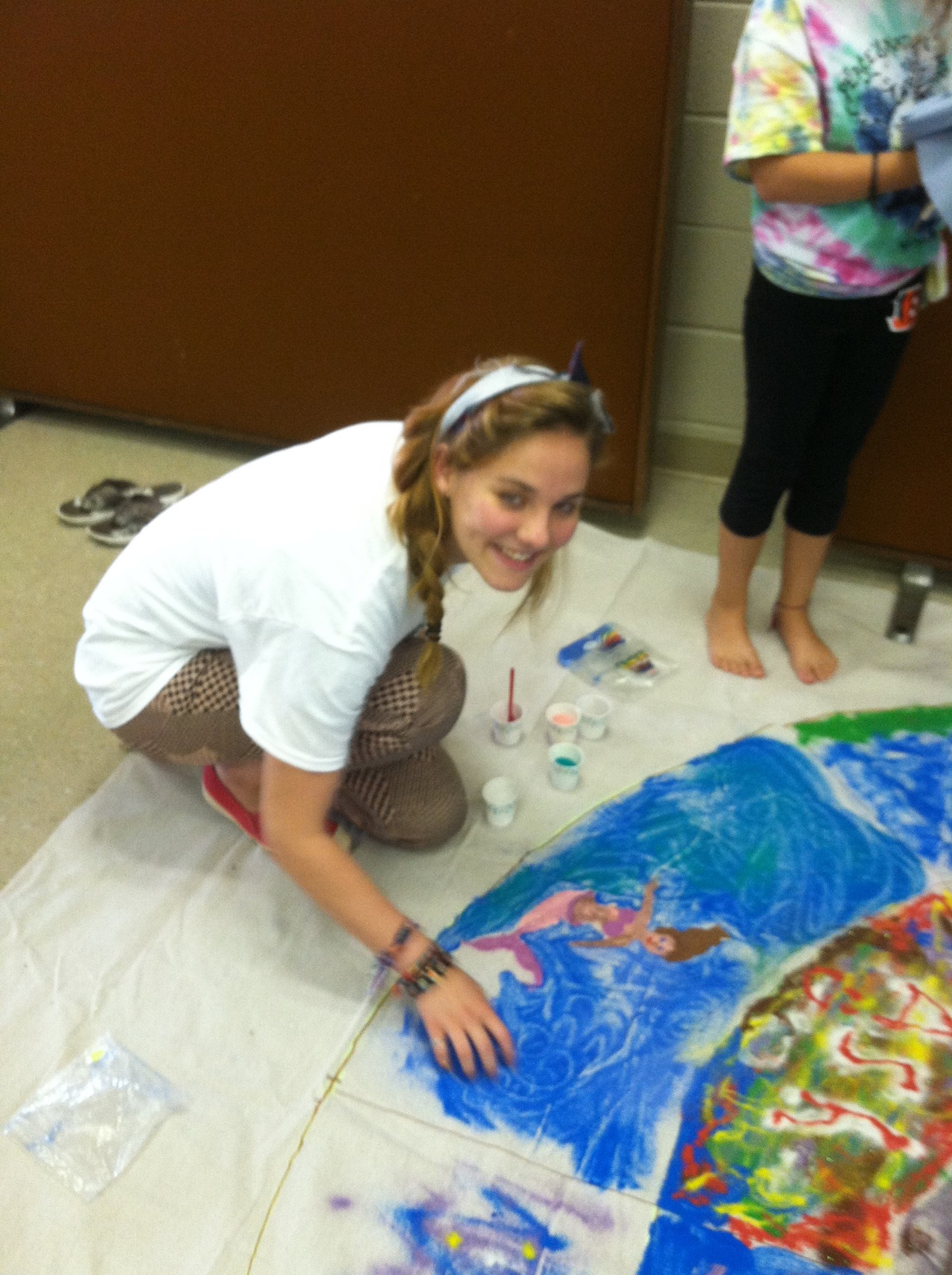 The youth group enjoys tremendous support from the congregation, enabling them to host Leadership Development training, the MidAmerica Region's Youth Justice Conference, and Youth Chaplaincy training.  Youth group is self-directed, with a team of adult advisors who take turns providing guidance on Sundays and chaperoning special events and trips.  Sunday mornings are spent discussing topics that youth identify and judge to be relevant.  Opportunities for group members outside of Sunday morning class-time includes traveling to youth conferences (CONS), all ages and youth-led worship services, justice projects, and social/fellowship events.


OWL (Our Whole Lives) Program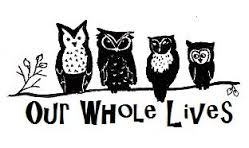 OWL is a values-based curriculum that helps participants make informed and responsible decisions about their sexual health and behavior. It equips participants with accurate, age-appropriate information in six subject areas: human development, relationships, personal skills, sexual behavior, sexual health, and society and culture. Grounded in a holistic view of sexuality, OWL provides not only facts about anatomy and human development, but helps participants to clarify their values, build interpersonal skills, and understand the spiritual, emotional, and social aspects of sexuality.
In order for a child to participate in the program, parents must attend a mandatory orientation session.  At the orientation session, the teaching team will introduce parents to the curriculum and the philosophy of the program.
UUC offers OWL for grades 7-9 beginning in January 2015. All OWL facilitators are comprehensively trained through the UUA (Unitarian Universalist Association).