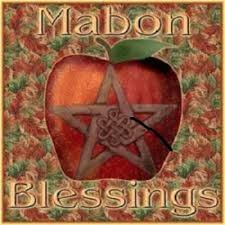 Mabon is the Autumn Equinox celebration. Weather permitting we will hold the service in the fire pit. This is a family friendly event. Bring your favorite fall song and poems to share. Lite refreshments to follow at the end of the service.
7 pm at the fire pit, weather permitting.
-- Kirsten Reynolds kdreynol@purdue.edu or Kathy Willowoode willowoode@gmail.com in Wheel of the Year Services group.